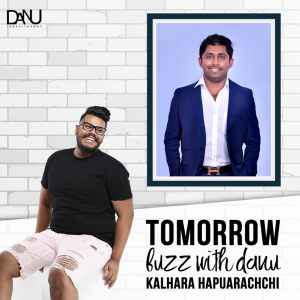 It's always nice to meet people who think new and innovate things which change the way we think. Kalhara Hapuarachchi is the Founder & CEO of Washapp, redefining the future of the on-demand digital ecosystem. I used the app and fell in love with it and how convenient it is to use.
In addition to his position at Washapp as the Founder & CEO,
Kalhara
is also a Group Director of "Anunine" Group of companies. Anunine is into Corrugated and Poly Packaging.
He is also the Founder of
Knines
Group – an Investment & venture capital group based in Colombo, Sri Lanka, that incubates and invests in breakthrough companies in, on-demand economy, e-commerce, mobile and enterprise software, sharing economy, tourism, services, manufacturing and trading.
He believes that Diversification is the key to success, but he is not all about work, keeping this life with music, traveling and Landscape photography.
1. How do you balance multiple platforms you work on with your busy life?
As an entrepreneur, you quickly learn to effectively manage work & stress. Personally, I work well under pressure and therefore keep myself focused to achieve multiple tasks simultaneously. Nobody here does it because it's only easy; we're in it because it's worth doing it, no matter how hard gets! Above all, I've been blessed with a compassionate and supportive wife who really takes care of rest of the things I miss due to my work.
2. What made you come up with washapp? 
I think the penny-drop moment really was when I drove down a High Street in Colombo and realized that every single one of these businesses had been revolutionized digitally in one form or another – whether it is the transport service, the bakery or the supermarket. Minutes later my eyes drew closer to the corner of the street and I saw a dry cleaner. Goodness me, I realized that there was plenty of opportunities to revolutionize this industry.
We are in the era where "life on is on demand", where people are getting into the habit of picking up their phones and ordering what they want. It is the facility to simply press a button on your phone/app and have the service completed; I dreamt of the same with a `laundry` involved. My focus was to come up with a solution for one of the most time-consuming chores in life, and that was laundry on demand.
3. How has the brand been accepted in the market? 
The business has grown exponentially well since its launch just less than 9 months ago and is one of the fastest growing early-stage companies, revolutionizing an industry that has been untouched by digital innovation. The business has been growing in double-digit percentages every month, and the service has expanded to over 20 towns and cities across Colombo.
Our customers are really the best advocates for our service, because once they try us out then they know they can keep coming back to us, again and again. So far we have got a remarkable number of positive feedback through social media and other reviewing platforms which indicate we are on the right track and they have accepted us!
4. What is your passion in life, where does the inspiration come from? 
What excites me about start-ups is creating businesses that have the potential to change and disrupt markets. Rarely do people have the opportunity to work on something that really does disrupt a market, and to truly change the lives of their users.
5. What would you say is the biggest challenge, disruptive start-up like yours face?
By far the biggest challenge with any new technology or innovation is educating the consumer. What we are doing with Washapp, is creating an entirely new way to manage your laundry & dry cleaning. That is something that hasn't changed in the lifetime of our customers.
Our main rival is the washing machine. It's an audacious goal, however, we're going to war with the washing machine and therefore the biggest challenge we face as a start-up is simply re-educating our customers on new efficient ways.
6. What would you say to a young entrepreneur about starting a dream business? 
Jump off the cliff and build the parachute on the way down! Fear often stops us as individuals from achieving everything we want in life. I've learnt that by leaping, you always find a way. It is also not just about your ideas; it's about how efficient you execute the idea in the real world! That is what will measure your strength to build that parachute on the way down.
7. Do you look towards any world leaders for inspiration, if so who are they? 
Without a doubt, it is Jack Ma and Steve Jobs. Both have always been an inspiration to me. Their drive for perfection, putting the customer at the heart of everything they did, their passion, determination and sheer stubbornness to not fail, makes them by far my biggest inspiration.
8. How does washapp work, and how do you manage the bulk? 
Well, laundry doesn't get much easier than Washapp.
Washapp is the modern smart way to manage your laundry and dry cleaning for people that love life, but hate laundry! – Let me put this in another way, we've turned the smartphone into a washing machine in your pocket.
All you have to do is download the Washapp app from iOS and Android platforms or simply order online. A team from Washapp will arrive to collect your clothes at a time and place you choose. After that, they'll be professionally cleaned at Washapp's fully owned state of the art local facility and returned whenever it is convenient for you. The best part is that pickup and delivery come free of Charge!
Our main facility is located in Ratmalana and is equipped with a range of brand New, fully and semi-automated machinery, which are linked to a Comprehensive Logistic ERP solution, in order to cater to customer demands by optimizing the lead times. Handling bulk is not a challenge when you have the right infrastructure and layout.
Laundry freedom is literally a swipe away!
9. How powerful is the digital marketing world in Sri Lanka?  
It plays a mammoth role. Having said that, it largely has to do with the type of industry we're in, and trust. Digital marketing and validation don't mean spending lots of money on advertising to get hundreds of thousands of hits, only to then realize the product doesn't work. Validation means getting a small group of customers on board, then watching and learning from their behavior.
10. Who has been your biggest support in making this a reality? 
Thankfully, I've been blessed with a really supportive and understanding wife who helps me in every way to make my dreams a reality. My wife
Sonali
is also a partner in my business which makes things much easier, and of course, my parents and In-laws have definitely been my pillars of strength.
Read the original article here :