'Washapp company, whose app shares the same name, has developed an on-demand laundry and dry cleaning service that vows to take the woe out of washing by delivering a fresh service to consumers' doors.
"Washapp is a completely new service to the market – we offer high quality, state-of-the-art services through our facilities built to international standards and our unrivalled customer service," said Washapp Founder and CEO, young Entrepreneur, Kalhara Hapuarachchi.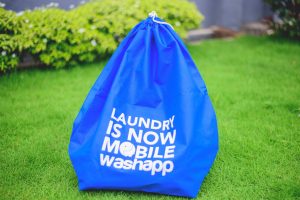 "Washapp is at the heart of the emerging mobile on-demand economy. I have never known such an exciting time – a time when mobile and physical services can converge to allow us to live smarter".
"Washapp is the first ever and only on- demand laundry service in Colombo and soon we will be able to offer the same high quality service across more cities in the Sri Lanka" said, Sonali Abeyratne, Board Director of Washapp. The service is currently only available in selected cities in Colombo, with free collection and delivery.
Washapp opened their main washing facility at Rathmalana recently, which is equipped with a full range of fully and semi automated machinery, which are linked to a comprehensive logistic ERP solution, in order to cater to their customer demands by optimizing the lead times.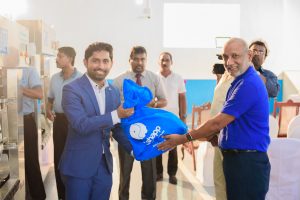 The company is planning to invest a further $1.0 million for its island-wide expansions and logistic developments in the coming year.
The app is available on iOS and Android platforms.
All you have to do is download the Washapp app from iOS and Android platforms or simply order online.
Enter your preferred pick-up and delivery dates. Thereby a friendly Washapp team member would arrive to collect your clothes and will be professionally cleaned in Washapp's fully owned local facilities and then returned whenever and wherever is convenient for you.
Read the original article here:
http://www.dailynews.lk/2017/11/17/business/134716/washapp-develops-demand-laundry